Replacement Referees in the NBA
2 October 2009
|
| No Comment
Filed under Sports Gossip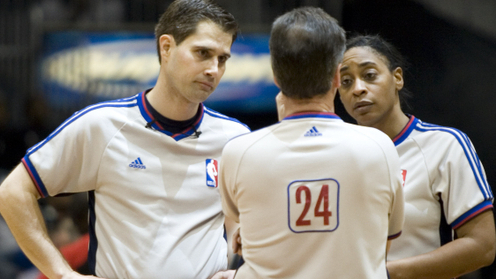 With the referee union on strike and unable to reach a resolution with the NBA, something had to be done to keep the games going. For the first time in the last 14 years, replacement referees have been hired to take place of the referees on strike – the games will go on!
This time, though, the NBA has strict regulations in place to stop the public criticism and bashing of replacement referees, which had occurred during the last replacement referee situation in 1995. At that time, there was a great deal of public criticism about the poor quality of the replacement
Now the NBA will be issuing fines and dealing harshly with violators of this league policy. No complaints will be accepted about the replacement referees, and they aren't joking about it. In April, three coaches were fined $25,000 each for criticizing the regular referees.
In total, the NBA has hired 62 replacements – 2 of which were previously fired, Michael Henderson and Robbie Robinson. Of the 62 replacements, 36 of them work in the NBA's Development League and 57 of the replacements worked in the NBA summer league. With the training they should have received while working in various areas of the NBA, they should be better able to handle with and deal with issues during games.