Ted Williams' Frozen Head Abused at Cryogenics Facility
2 October 2009
|
| No Comment
Filed under Sports Scandals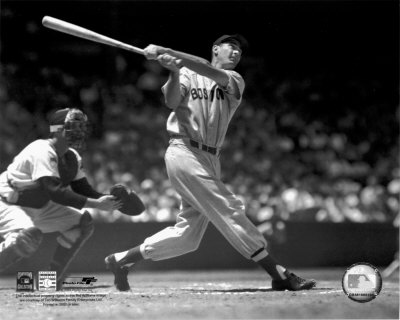 According to reports by the New York Daily News, Ted Williams' frozen head has been grossly and horribly abused while held at the Arizona Cryogenics Facility. Ted Williams died in 2002 at age 83 and his body has been stored at Alcor's cryogenic storage in hopes that future technologies might be able to revive him.
A new book titled Frozen discusses issues of abuse that occurred at the Arizona Cryogenics Facility, including instances where Ted Williams', Red Sox Hall Of Famer, frozen head was assaulted and mutilated by being used for batting practice.
Get your copy of Larry Johnson's book Frozen:
The author of Frozen, Larry Johnson, used to be the executive in charge of Alcor Life Extension Foundation in Scottsdale, Arizona. He had used wire taps on himself during his last few months at the facility, and stole some internal records as well in order to write this book. Larry Johnson claims that a technician took baseball-like swings at Ted Williams' frozen head using a monkey wrench. Johnson has received death threats over his book, but still chose to become public with these issues.