Zhu Zhu Pet Hamster Hot Toy for the Holidays
2 October 2009
|
| 2 Comments
Filed under Christmas Holiday, Holiday Ideas, Popular Toys
With the economy being the way it is, many people are dreading the holiday season this year. Its very easy to overspend ones budget when shopping for the holidays, as we pretty much all enjoy buying gifts for each other or ourselves.
But how are most parents and Santa going to deal with the budget issues when it comes to this holiday season?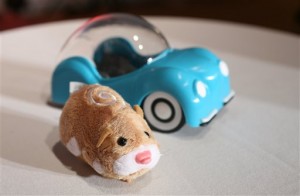 This is one reason why Zhu Zhu, the pet hamster, has become very popular. Even the Associated Press considers the Zhu Zhu pet hamster to be the hottest toy of the holiday season. It retails from about $8 to $10 and provides great entertainment.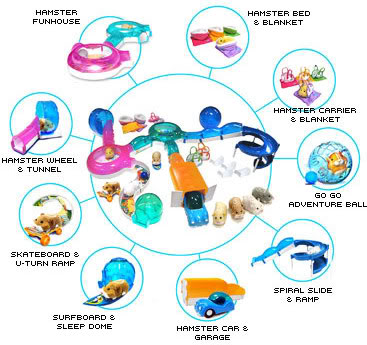 Even this early in the holiday season, the Zhu Zhu pet hamster is getting harder and harder to find in stores, and stores are having a difficult time keeping them on the shelves. Even Laura Phillips, Wal-Mart Vice President of toys, have stated that "As soon as we're getting them in, they're literally selling from boxes. It's hard to get them on the shelves."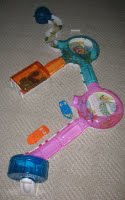 What is so awesome about the Zhu Zhu pet hamster is all of the extras you can get with them! It's like having a pet hamster but you don't have to worry about it while on vacation, and there's no poop to clean up. You can get cages, cars, tubes, and toys for the Zhu Zhu pet hamster to move around in and keep your kids entertained!
Check out some great toy stores to find your Zhu Zhu pet hamster before they run out: