Free Pumpkin Faces Carving Stencils and Templates
Free Pumpkin Faces Carving Stencils and Templates
---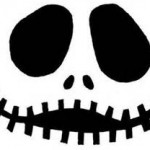 Here is a great selection of free pumpkin face carving stencils and templates that you can download or print out to use on your pumpkin this year!
One of the best things about the fall is the pumpkins! Every year, I grow many pumpkins in my own patch so that I can really experiment with different faces for my pumpkins – and so I can invite friends and family over to help us carve!
One of the most classic designs to do in a pumpkin is a face, but that does not mean you have to do the same old triangle eyes, triangle nose, and toothy grin! Pumpkin faces can be amazingly diverse and it is a lot of fun to pick out a face that suits you and your likes!