Best Tech Gifts for Mom 2019
Best Tech Gifts for Mom 2019
---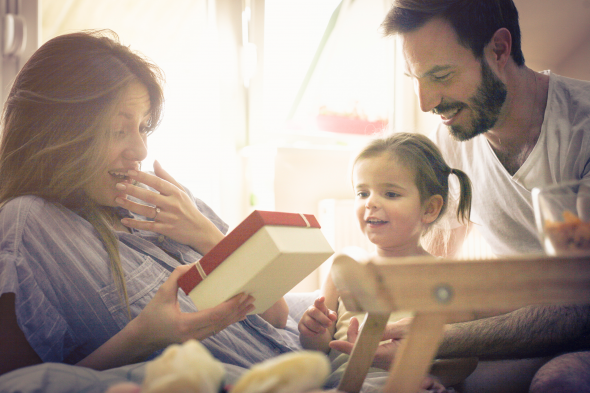 It's my experience that pretty much all moms love tech, for one reason or another. Some are going to love the ability to stay connected with the world through social media, while others are going to use technology to spend some time with a good book, reading recipes, or planning a new trip.
Gifts for mom can come in all shapes and sizes. Tablets are good ideas if she likes to read or likes the access to the internet without having to sit at a computer or laptop, while fitness devices and smart watches may be great if she is on the go all the time. Maybe her cell phone screen has been cracked too long and she needs a new one, or maybe she's really been wanting one of those new Alexa devices to help her communicate with her other smart devices around her house – or simply to tell her the weather.
One of my mother's favorite possessions is her Kindle. She uses it all the time to read books while she lounges in her backyard. It gives her some time to herself – and no one messes with her when she's on her Kindle! That would certainly be bad.
She just bought herself a brand new refrigerator – one with those touch screens on the front where you can even browse the internet for recipes, save your shopping lists to access from elsewhere, or even see what the weather looks like for the coming days. Now she's talking about a "smart" oven that Alexa can tell it when to turn on, what temperature to be at, and when her food is ready. It's crazy!
Guess what she needs this year??? A new device that lets her easily communicate with her oven and her fridge! Wow, she is definitely marching further into the tech world that I am. I guess it's time to pick out something for her – Maybe an Echo Dot this year? We'll see!
Alexa House Device
I've been looking at my options, and so far, I think one of these three are the best to use – if I had a bit more money, I would definitely go with the one with the screen so we can Facetime whenever we want!
Tablets and Kindles
Most moms can certainly use some time with a good book or a tablet in their hands where they can just relax and enjoy what they want. Check one one of these!
Smart Watches
A smart watch is something any woman can certainly use. This will help her stay in contact with everyone, no matter how busy her schedule may be. It will also track her steps for fitness purposes, or let her listen to music and answer calls – all of which are must haves for a mother.
New Smart Phone
A new smart phone may be just what the moms in your life are looking for – has she had that cracked screen for a long time now? Is she complaining about slow speeds, lack of storage, or how bad her phone has been since that update? It may be time to upgrade:
No matter what gift you give the moms in your life this year, they are going to be ecstatic that you remembered what they liked or what they needed. Check out more options here:
---